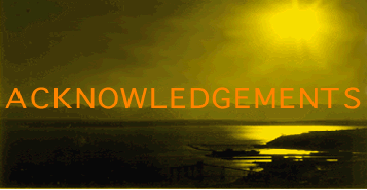 The computations of the hard x-ray emission from the model flare loop and the graphics to display the results were obtained using Mathcad PLUS 6.0 on 120 and 133 MHz Pentium Personal Computers.

These web pages were developed in part with Microsoft FrontPage 1.1.

Some of the clipart and other graphics found in these pages were obtained from or developed in the CorelDRAW 6 Suite and Corel WEB.GALLERY.





We thank Brian Dennis and Ed Schmahl for providing a home for these pages, and Eric Carzon for frequent help during their development and for providing us with pictures from the HESI web pages.
We thank Brian Dennis for many helpful comments and suggestions.

Back to Links and Books

Solar Flare Homepage

Table of Contents





Web Author: Gordon Holman
Web Author: Sarah Benedict

Responsible NASA Official: Gordon D. Holman,
Heliophysics Science Division
NASA/Goddard Space Flight Center
Solar Physics Laboratory / Code 671
Greenbelt, MD 20771, USA
Gordon.D.Holman@nasa.gov